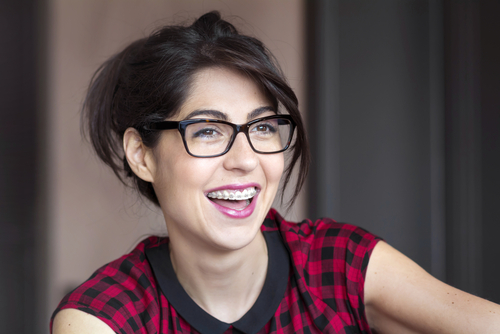 When you first get your braces, your teeth, mouth, and jaw will most likely feel a bit sore. This is normal and to be expected because your teeth, mouth, and jaw aren't used to the new appliance and the pressure applied to the area. The good news is that there are things you can do to relieve the pain and soreness, and our orthodontist, Dr. Christopher Corsa, is happy to tell you all about them.
-Use an oral anesthetic, like Orajel®, to numb the teeth and gums. This can help you instantly relieve the pain.
-Use an ice pack to chill the jaws, teeth, and gums. The ice pack can provide the relief you need.
-Take over-the-counter pain medications if necessary. You can take Advil, ibuprofen, or even Tylenol.
-Make sure to only eat soft foods. Eating hard foods makes the pain worse.
-Eat and drink cold foods and drinks. Consuming these products, like ice cream, ice water, and popsicles, can directly chill the mouth.
-Be patient. Although your teeth are sore now, they won't be in a couple days. Just make the modifications to your diet and try to relieve the pain until then.
If you have any questions or if you would like to know more about how to relieve orthodontic soreness in San Jose, California, please contact Corsa Orthodontics at 408-997-7772 when you can. Our orthodontic team is here to help you, and we look forward to hearing from you!