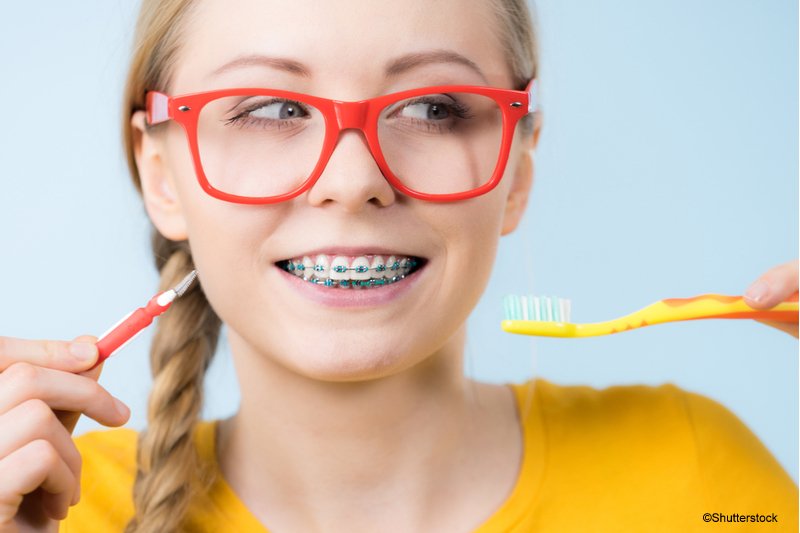 Your oral hygiene routine with braces may require some adjustments, but it's important to keep up this routine in order to keep your teeth healthy and avoid prolonging your orthodontic treatment. Here are some important tips to follow in order to keep your braces clean and strong:
–When you brush, take special care to brush gently and thoroughly to clean between the crevices created by wires and brackets.
–Use an interdental flosser to guide your floss through your teeth, exercising caution along the gumline and making sure to floss each tooth.
– To avoid damaging your braces and mouth, always wear safety equipment around your face, particularly when participating in contact sports or performing high-risk activities. Depending on the activity, this equipment may include a mouth guard, face mask, or helmet.
– If you have any orthodontic treatments or exams scheduled, be sure to attend as planned.
– Avoid dubious foods and snacks that can easily become lodged in between your braces and teeth or cause damage to your appliance, such as chewy candies, hard or tough foods and snacks, and various types of nuts.
– If any wires are damaged or break off of your braces, cover the broken end with a piece of wax and call your orthodontist as soon as possible.
– Your daily brushing and flossing routine must continue during your orthodontic treatment.
– Once your braces are off and you are given a retainer, make sure to rinse it after meals to keep it clean and clear from bacteria and contamination.
Dr. Christopher Corsa at Corsa Orthodontics wants to make certain your smile shines no matter what its condition. If you are considering getting a set of braces, please contact our orthodontic office in San Jose, California, by calling us at 408-997-7772. Your smile is our business!