We all have questions about COVID-19. We would like to answer some of yours here.
Are you seeing patients?
The safety of our patients, our team and our community is our number one priority. Because of that, we are seeing patients for dental emergencies only at Corsa Orthodontics. Please contact our office if you experience:
Pain
Signs of infection such as swelling or drainage
Problems with eating, speaking or mobility
An accident or trauma resulting in damage to your teeth or orthodontic work
If my problem is not an emergency, what should I do?
Non-Emergencies
We will wait until shelter in place mandates are lifted to schedule your appointment for problems such as lost or broken bands, retainers, brackets; or problems with your Invisalign® aligners.
If you have a problem with your orthodontics that is not an emergency we offer virtual visits with Dr. Christopher Corsa for existing patients. Click here to get started today.
You may be directed to first, wash your hands! And then try the following:
Loose Brackets or Bands:
We may direct you to cut a broken wire.
You may need to slide off a damaged or loose bracket.
Dr. will advise you as to what to do next.
A Wire Poking Your Cheek or Lip:
Gently move it back into place with a cotton swap or pencil eraser that has been sterilized with alcohol.
If the wire cannot be moved, ask our Dr. if you should cut it.
Place dental wax over the wire to relieve any discomfort.
General Discomfort:
Try a non-aspirin over-the-counter pain reliver.
Use a warm compress.
Apply dental wax to your orthodontics.
Gently rinse with warm water.
It Is Time for Your Braces to Come Off:
Call our office and a member of our team will reschedule your visit as soon as it is possible.
We will give you tips on caring for our braces until we can remove them.
To learn more and to prepare for your virtual consultation, click here.
Get started with your Virtual Consultation
Virtual Visit Instructions
Virtual visits only require two simple steps. The first is to take five [5] pictures that Dr. Corsa can use to assess progress or understand what is happening.
Below are step-by-step instructions as to how to capture the correct images and where to send them. Once sent, Dr. Corsa, or a team member will be in contact with you within 1 business day.
Should you have additional questions, please be sure to include them with your pictures!
Take Photos

The easiest way to capture these photos is using your cell phone and a pair of plastic spoons to help get the cheeks and lips out of the way. Below are examples of what the photos should look 1 like.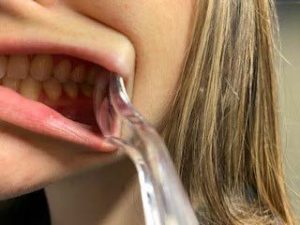 Left Side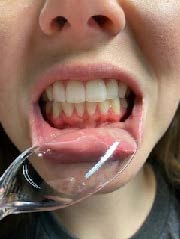 Straight On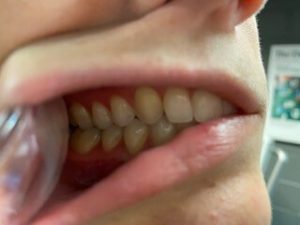 Right Side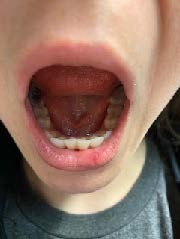 Lower Teeth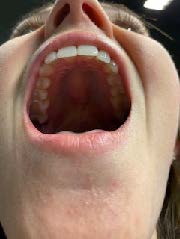 Upper Teeth
Send Photos

Email the photos to mail@corsaortho.com or text to 408-997-7772. Please note the patient's full name and usual office where they are seen.